Perfect Scents for Every mood!
From the comforting classics to unique and exotic aromas, we pride ourselves on offering scents to match every mood, occasion, and personal taste.
See All of Our Scents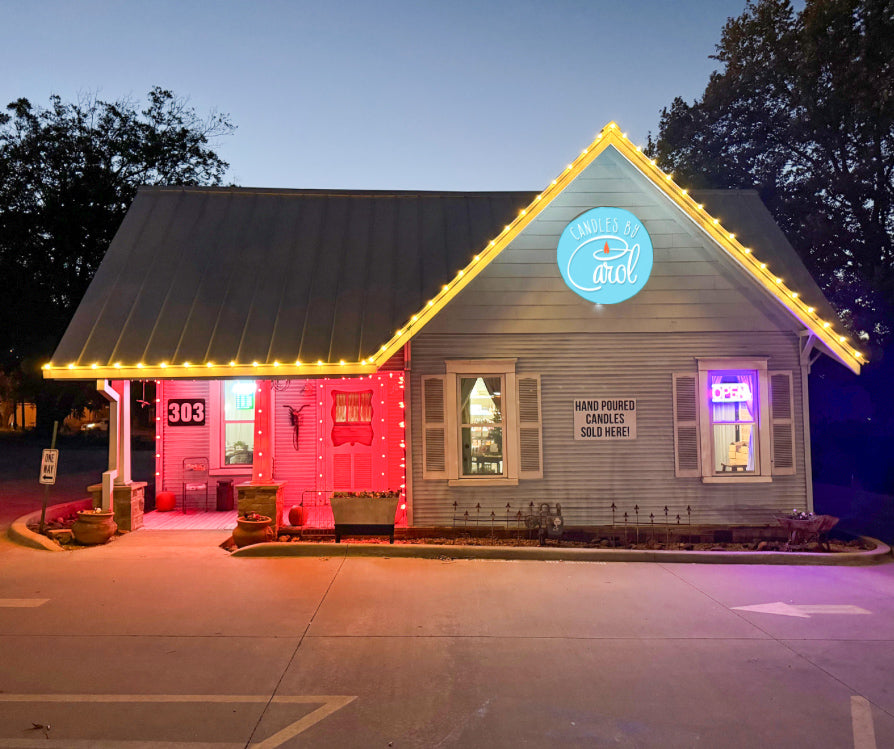 Hand Poured In-Store!
All of our candles, tarts, sprays, and oils are hand poured in our store in Rockwall, TX. Filling the beautiful streets of downtown Rockwall with wonderful scents since 2010!
Learn More About Us
Long Time Customer
I have been purchasing candles from Carol for over 15 years. These are the best candles ever. They continue to have fragrance to the last burn. I don't use many but I won't purchase from anyone else. These are the best ever!!!

Karen D.
Best candles EVER!
I have lived in Rockwall for 20 years and have been buying Carol's Candles for 20 years. I believe my first smell was at a craft show and I was hooked. Best smelling candles and I have tried hundreds over the years. Customer forever!

Keli C.
Special Gift in a Small Jar
I got one of your candles in a gift. Not sure who gave it to me but since the first day i lit up the candle i was amazed by the smell and how far it reached in my home. I have a great room and the master suite door is not far. Let's just say i could smell it thru out my home. I was amazed cause non of my expensive brands smell as loud as this one. I'm new and i look forward to becoming part of "candles by carol" family.

Ashley J.
Most amazing candles yet!
It's great finding candles that my husband is just as excited to burn as I am!

Katie A.